On Saturday Penelope and I took a short hike to Eagle Rock in Topanga Canyon. After a few weeks off following our Cactus to Clouds trek and we were eager to get back to it.
We weren't sure which hike to do, we had originally talked about hiking Mt. Baldy again, but we opted for something closer to home. When Penelope said Eagle Rock, I thought she meant the Eagle Rock suburb near Glendale. Apparently the Eagle Rock she was talking about was an actual rock in Topanga Canyon.
We drove up PCH to Topanga Canyon road, paid our $8 state park fee and started out hike. We laughed at the easy specs of the hike, 7 miles and 800 feet of elevation gain, nothing compared to the 24 miles and 10,000 feet of gain we hiked a few weeks back.
Once we were getting close to Eagle Rock, about 2 miles in, we weren't laughing anymore. Penelope was feeling under the weather and the simple hike became highly unpleasant for her. We were also running short on time due to a meeting I had scheduled.
We opted to turn around at Eagle Rock and head back to the car. We ended up doing a little over four miles, but it was still great to get out into the hills and away from the city.
This time around I brought a good camera and tripod and took some photos of the beautiful views and the beautiful wife.
I'm sure at some point we'll do this hike again and complete it. In the interim we're looking forward to some snow so we can break out the snowshoes. Now that will be fun!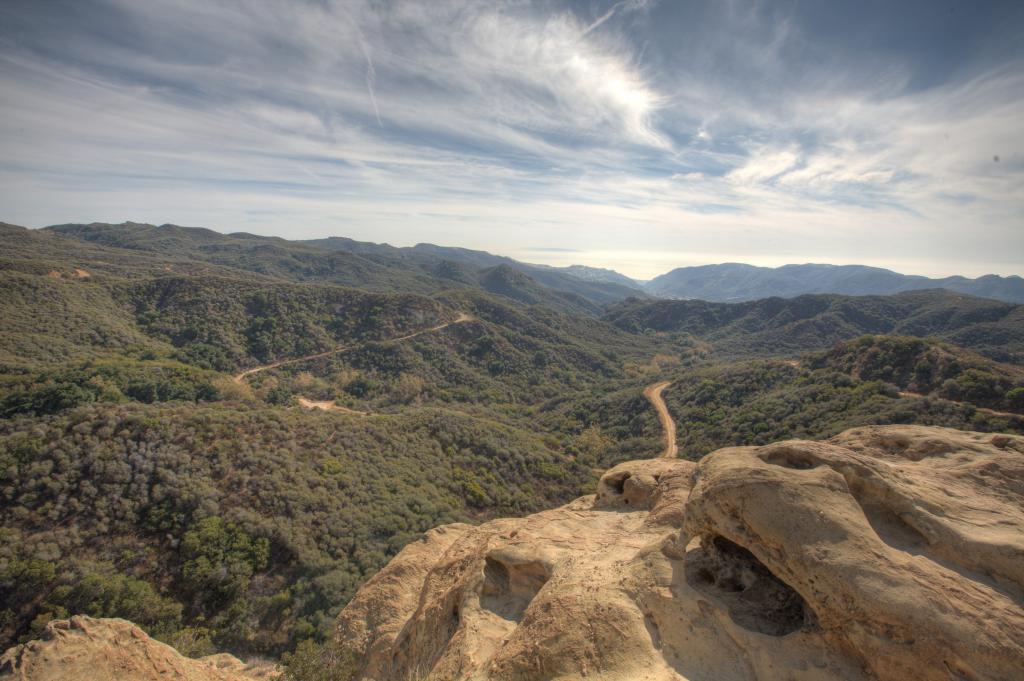 The view from Eagle Rock in Topanga Canyon is beautiful as seen in this composite HDR photo taken on Saturday.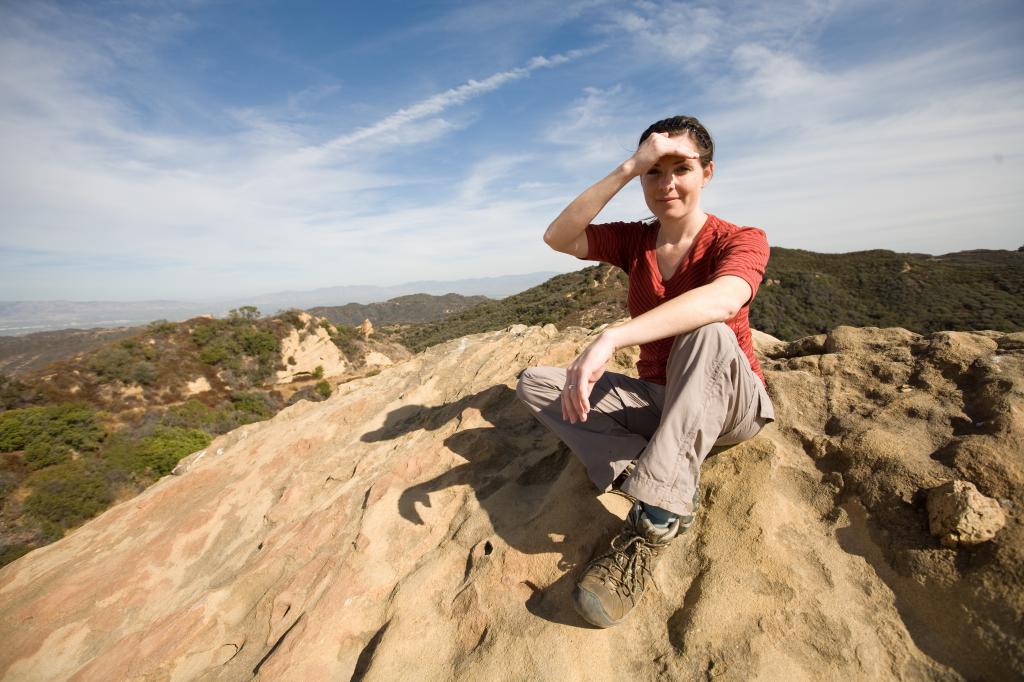 The illustrious and beautiful Penelope Bullock shades her eyes from the sun after a short hike to Eagle Rock in Topanga Canyon.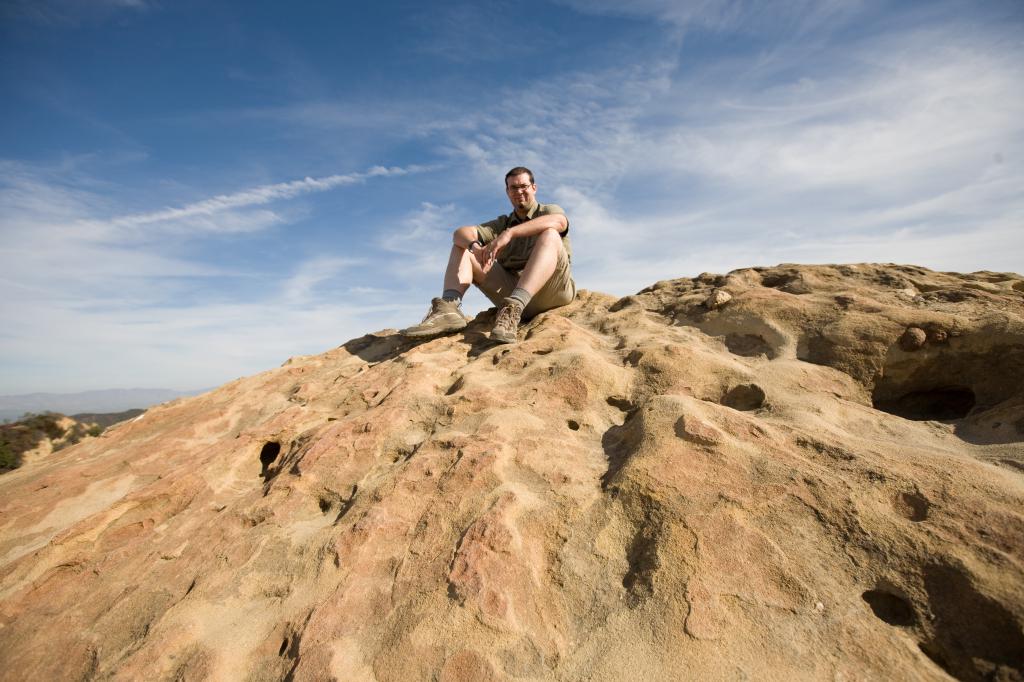 That's me, Dave Bullock, sitting atop Eagle Rock after a short hike on Saturday.
Click here to see the rest of the Eagle Rock photos.