Photos | The Maki Neko Figurine in San Francisco's Japan Center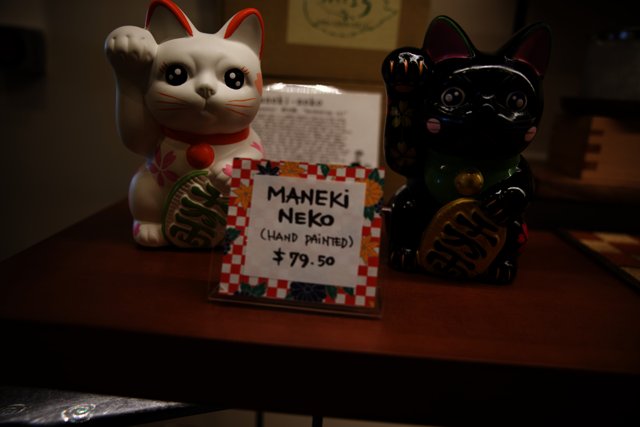 This adorable cat figurine, labeled maki neko, was discovered on a table in the Japan Center Malls in San Francisco, California on April 29, 2023. Surrounded by various items such as sweets and intricate woodwork, it exemplifies the true spirit of the Japanese culture, bringing a touch of charm to the bustling hub.
BLIP-2 Description:
a cat figurine on a table with a sign that says "maki neko"
Metadata
Capture date:
Usage
Dominant Color:
Location: