Last weekend my lovely wife Penelope and I hiked to the top of Gaviota Peak. We have been training for a backpacking trip this coming weekend to the top of Southern California's tallest mountain: San Gorgonio.
Gaviota Peak is located about 20 minutes north of Santa Barbara a few miles in from the coast. The trail is fairly popular, but most people opt to hit the hot springs instead of hiking to the peak. The springs are less than a mile from the trailhead.
We started our hike in the early afternoon and made it to the top in under 2 hours. The trail is an old fire road in mediocre condition. The hike takes your from about 300 feet above sea-level to 2,458 feet.
I decided to bring my camera gear and tripod to shoot some panoramas at the peak. You can see one frame of the panorama below. Unfortunately the sky was quite hazy so you can't see very far. Ideally I would like to do this hike again after a good rain.
The hike was strenuous, but the enjoyable. I look forward to doing it again some time soon. I am excited about our San Gorgonio backpacking trip this weekend.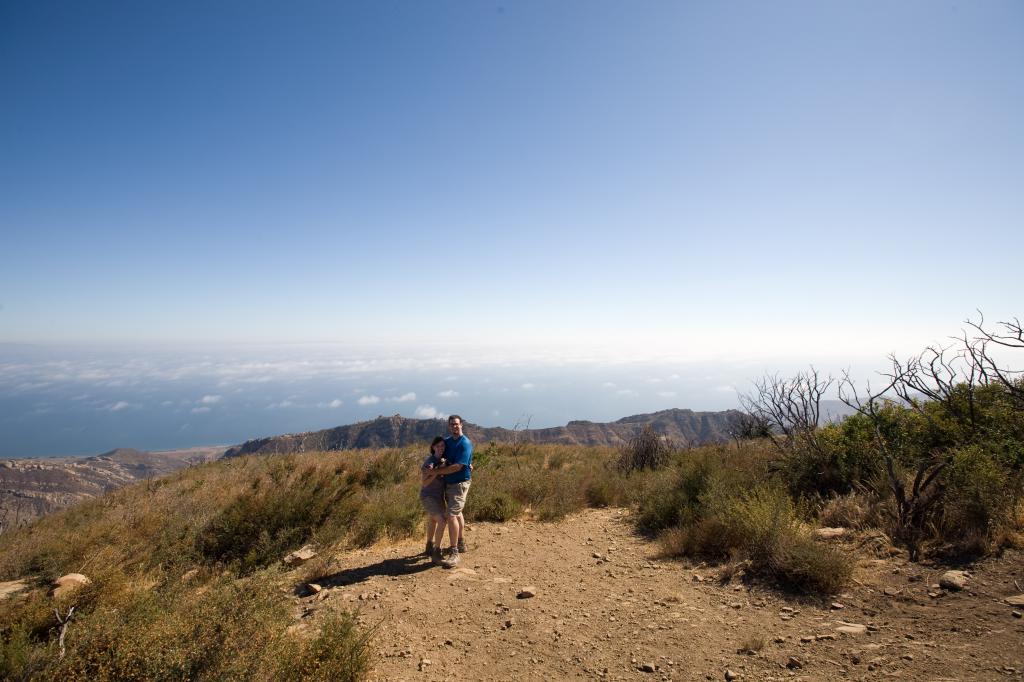 My wife and I stand on top of Gaviota Peak near Santa Barbara last Sunday after a nice 3 mile hike with over 2000' of elevation gain.
/b/1/Old-Photos-Imported-.html
/b//.html