Blog
A year ago today my lovely wife Penelope and I were also staying in San Francisco. She had just taken the nursing exam known as the NCLEX. We were both eagerly awaiting news of the results of her test, which are posted on the California Nursing Board's website. Early Valentines morning she woke me up excitedly and told me the wonderful news. She passed, my wonderful wife was a nurse!
My reaction: "BEST VALENTINES DAY EVER.... @peneloper IS A NURSE! SHE PASSED HER NCLEX!!!! WOHOOOOOO!!!!!!".
I just want you (and the whole world) to know how much I love you, sweetie. Thank you so much for your hard work, companionship and most importantly your sweet, caring love.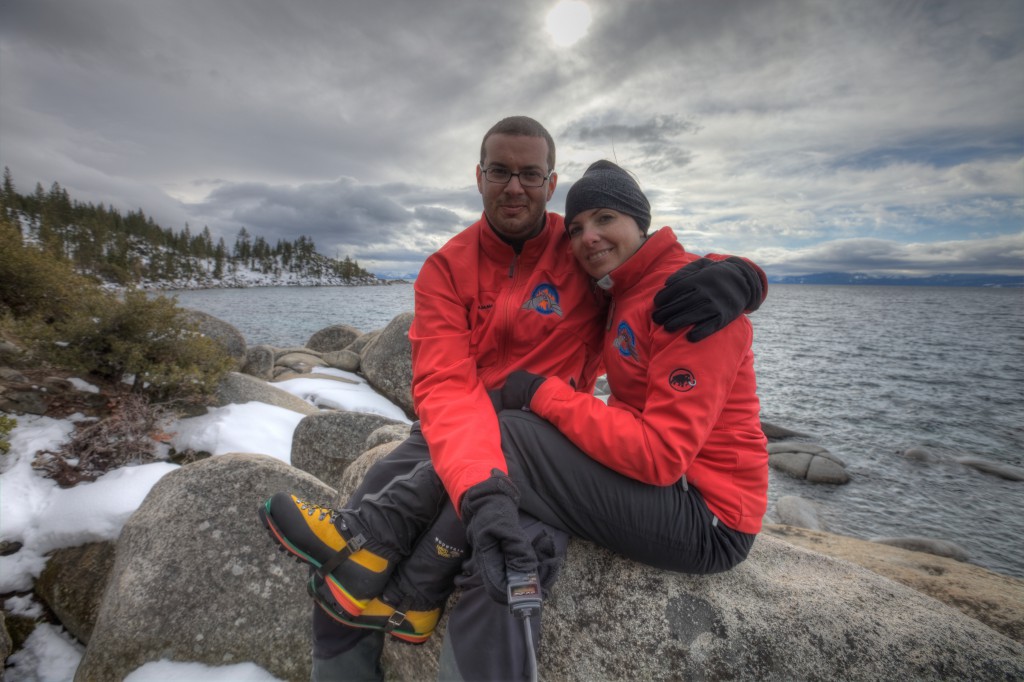 Penelope and I in our matching Search and Rescue team jackets.
Blog
Lake Tahoe was beautiful and I couldn't help but to pull over and take some photos during our drive around the lake. These were taken on the Nevada side.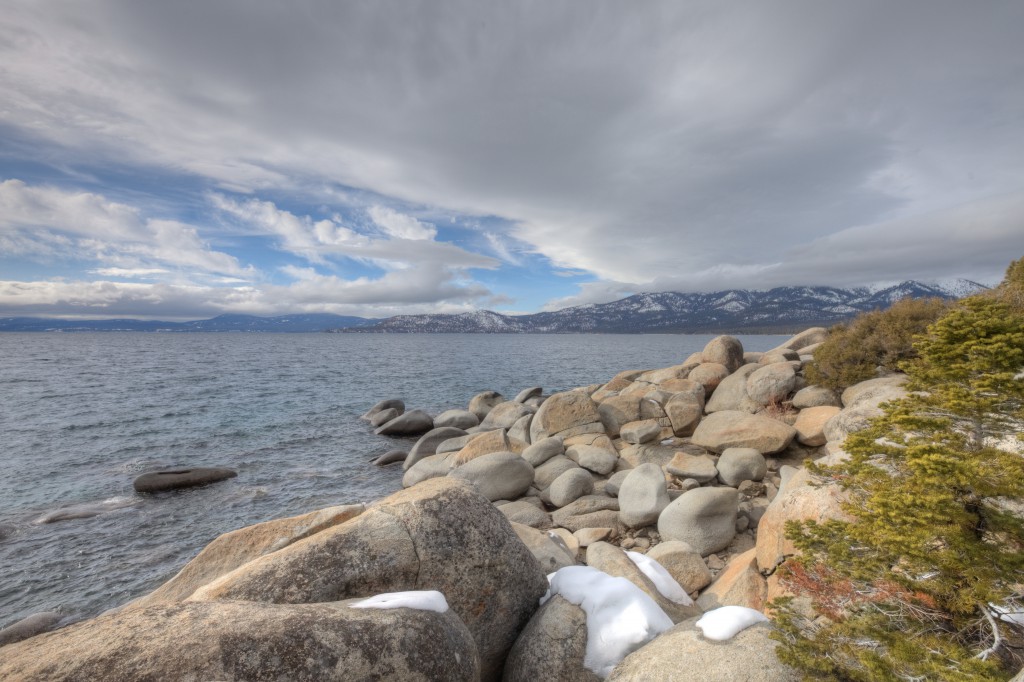 Snow covered boulders make for a beach on Lake Tahoe.
Blog
After three nights of camping in Death Valley it was time for the second portion of our vacation: Lake Tahoe. Penelope found an amazing bed and breakfast called the Fireside Lodge. We will definitely be returning to stay here in the future.
On our first night we had dinner at a restaurant called Evan's, which is right across the street from the Fireside. Our waiter was really cool and he suggested a good place to go skiing or snow-shoeing that the locals love called Waterhouse peak in Luther Pass.
The next morning we drove up to Luther Pass, parked, put on our snowshoes and started up to the peak. The hike was several miles, but the fun part was the 1700 feet of elevation we gained. It was great, strenuous snowshoeing. It took two hours to reach the peak and an hour to make it down. Fun stuff!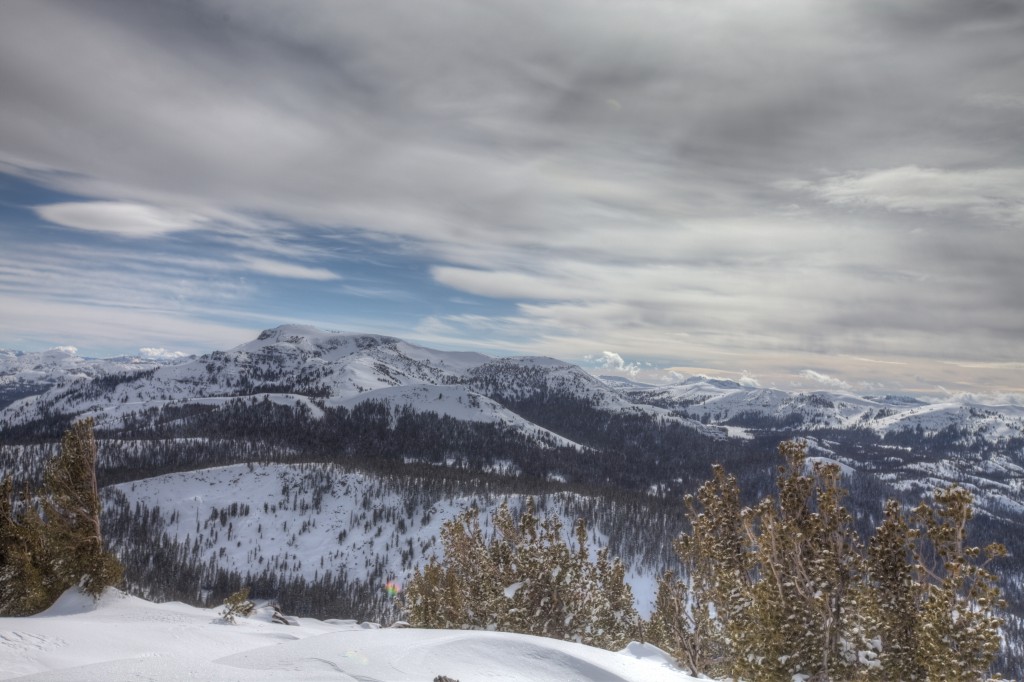 The view from Waterhouse peak is stunning.
/archive/all/2010/02/15/
/archive/all/2010/02/13/