Twitter
8:49PM up 24 days, 8:57, 1 user, load averages: 150.47, 110.08, 63.33 [8:50 pm]
Twitter
ordered free samples from Texas Instruments... I'm excited [7:32 pm]
Twitter
off to the teach folks to use their cameras at the Skid Row Photography Club [3:50 pm]
Blog
Recently I created two templates for Cacti, the open source server resource graphing application. I have been using Cacti for years, but there were a few things that I was not able to find graphing solutions for.
Qmail is an open source, light-weight and secure email server written by Dan Bernstein. I have also been using qmail for years, but until recently I had no way of graphing its traffic. I found this helpful bit of code on Howie's Stuff which helped me get the raw data I needed from qmailmrtg. After I got that working I started out with this template, which mostly worked. I then created a complex graph and exported the template for it which I posted here. The results can be seen in the graph below.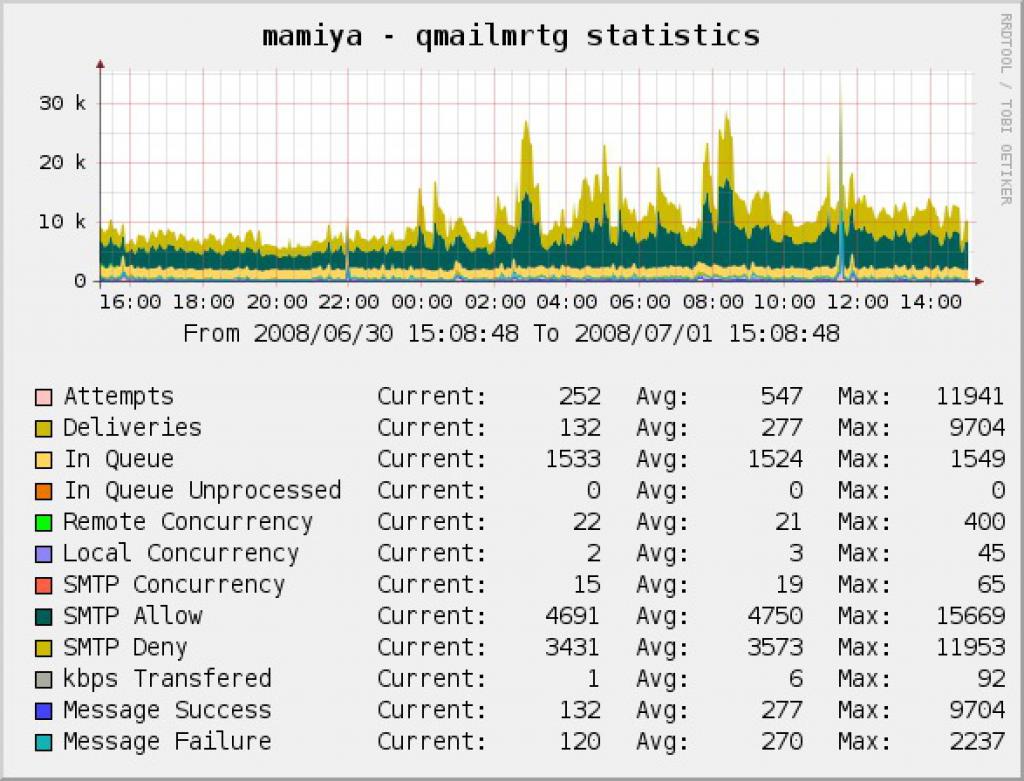 A Cacti/rrdtool graph showing various information about a qmail server that I run.
The next service that I was unable to find a Cacti graphing solution for was djbdns. Djbdns is a lightweight and secure DNS daemon, also written by Dan Bernstein. Jeremey Kister wrote a great script called djbdns-stats for parsing the djbdns logs and presenting data in the perfect format for Cacti to undertand. I took the djbdns-stats output and created an input and graph (below) template for Cacti, which I then shared on the Cacti site.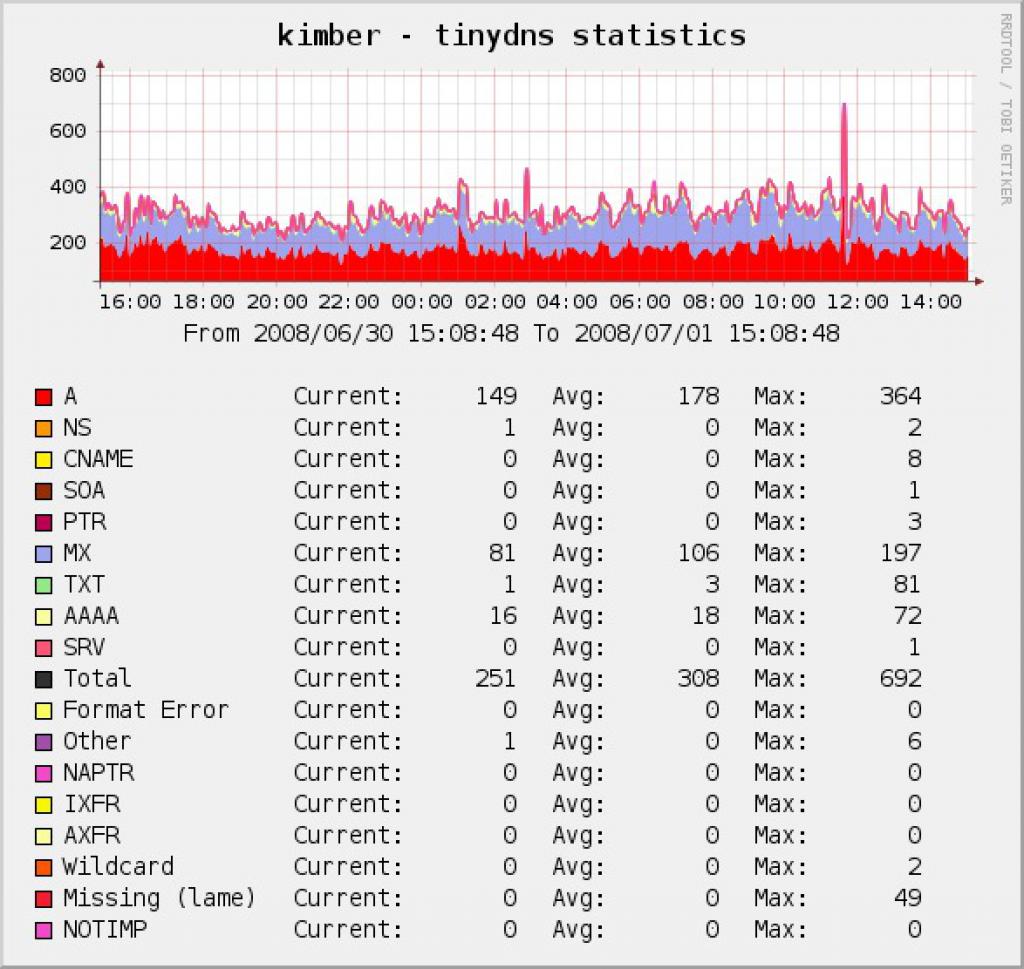 A Cacti/rrdtool graph showing dns usage on my djbdns server.
I have found Cacti to be an extremely useful application over the years. I am greatly looking forward to the next release which will incorporate the helpful Cactiusers plugin framework.


Blog
This looks like it's going to be a great documentary. Set in Antarctica and directed by the fellow who made Grizzly Man.
/archive/all/2008/07/02/
/archive/all/2008/06/30/