Blog
After driving through Emigrant Pass, we decided to take a side trip to Tucki Mine. The four-wheel drive road to the mine is about 9 miles long and fairly rough in some places. It was a nice drive on a beautiful canyon road, some of which was covered with snow. Once we reached the mine we ate lunch and checked out the cabin that the National Park Service keeps maintained for emergency use.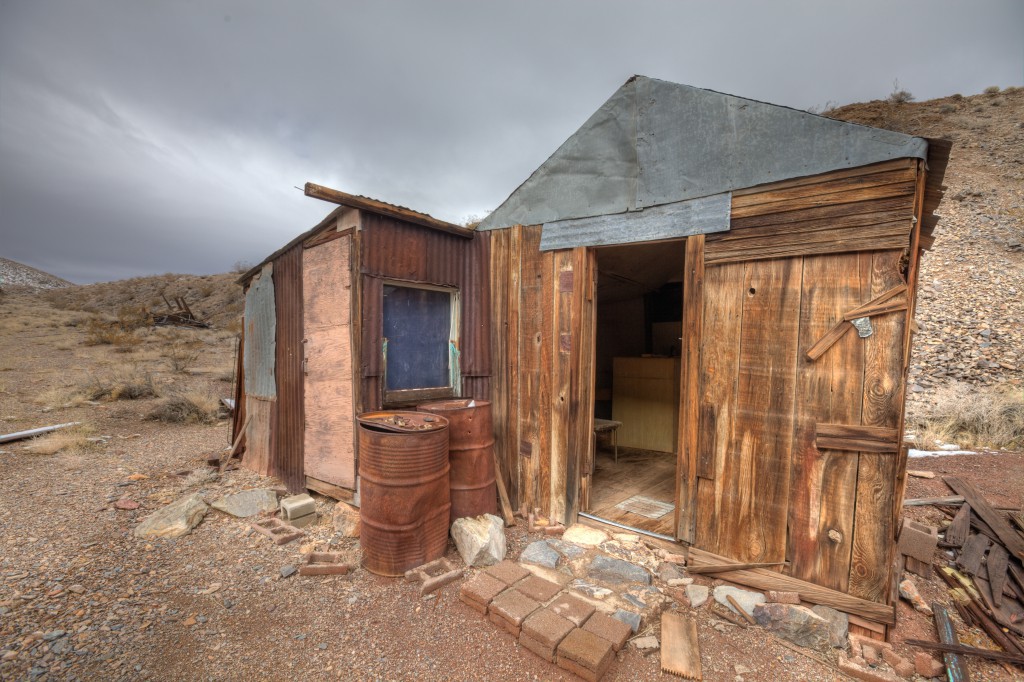 The Park Service maintains this cabin at the Tucki Mine in Death Valley
Blog
After camping at the Wildrose campsite on Saturday night, Penelope and I hit the road around 8 A.M. We took Emigrant Pass into Death Valley. On our way in we passed a ranger on the snow-covered road. I waved, he nodded and that was that.
Later on we discovered that the road we were on was actually closed, he was headed in to lock the gate on the other side! I'm guessing he saw our vehicle and wasn't worried. The road was beautiful. There was about six inches of snow covering the pavement and the ground was white as far as the eye could see. It was really amazing.
We took a side trip to Skidoo mine. We made it about 5 of the 10 miles when we decided to turn around. We were driving through three foot deep snow drifts on a steep, narrow mountain road with sheer cliffs off to the side. We had chains, but didn't need them as we weren't slipping at all, but I decided it just wasn't worth the risk so we turned around at a great lookout point.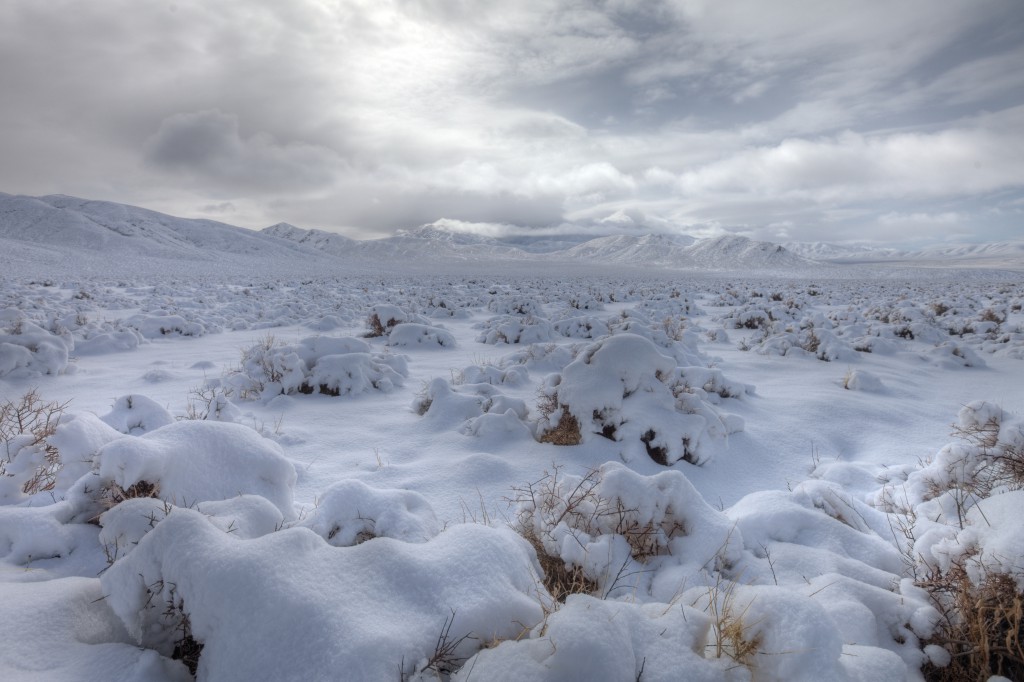 Emigrant Pass is covered with snow after a big snowstorm the night before.
Blog
On our way to Death Valley, my lovely wife Penelope and I took a detour to check out the Trona Pinnacles. It was raining pretty heavily and the road was a flooded muddy mess. Our trusty FJ Cruiser handled the gooey clay beautifully.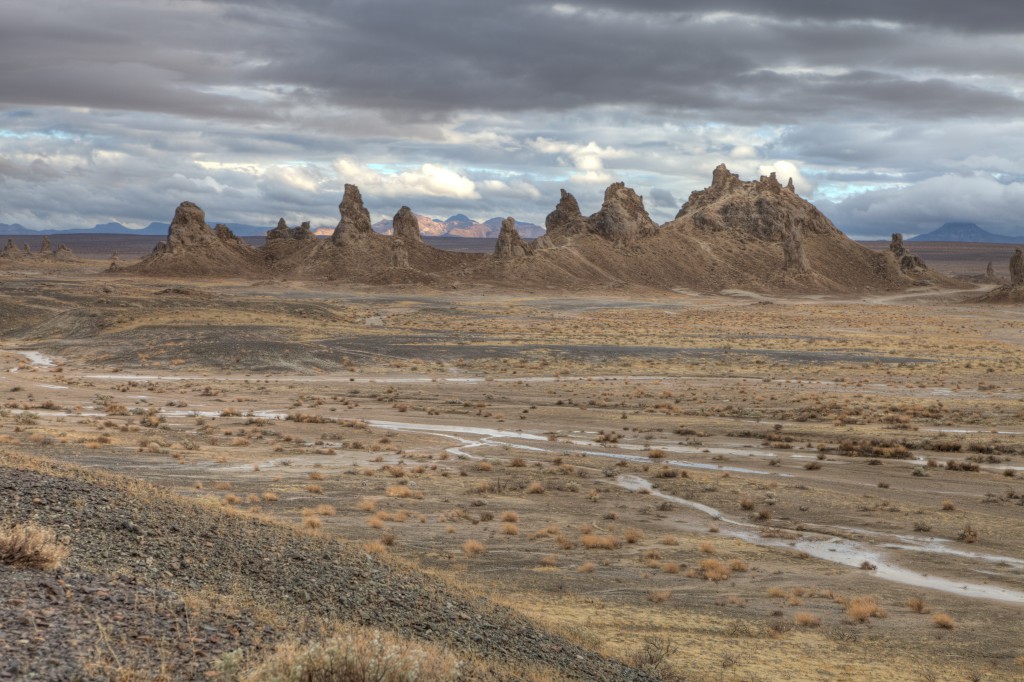 The Trona Pinnacles jut out of the ground behind a river of muddy water in the foreground.
/archive/all/2010/02/14/
/archive/all/2010/02/12/