Twitter
I was there when this photo was taken, I joked it would be on the front page of the @latimes: http://bit.ly/sWEwo [1:28 pm]
Blog
Last night I stood on my balcony in Downtown Los Angeles and saw the Station Fire burning in the hills. I jumped in my car and headed towards JPL. This time instead of robots trying to get out of the sand or high-tech radar systems, I would be photographing fire. A giant fire, making its way down towards NASA's Jet Propulsion Laboratory: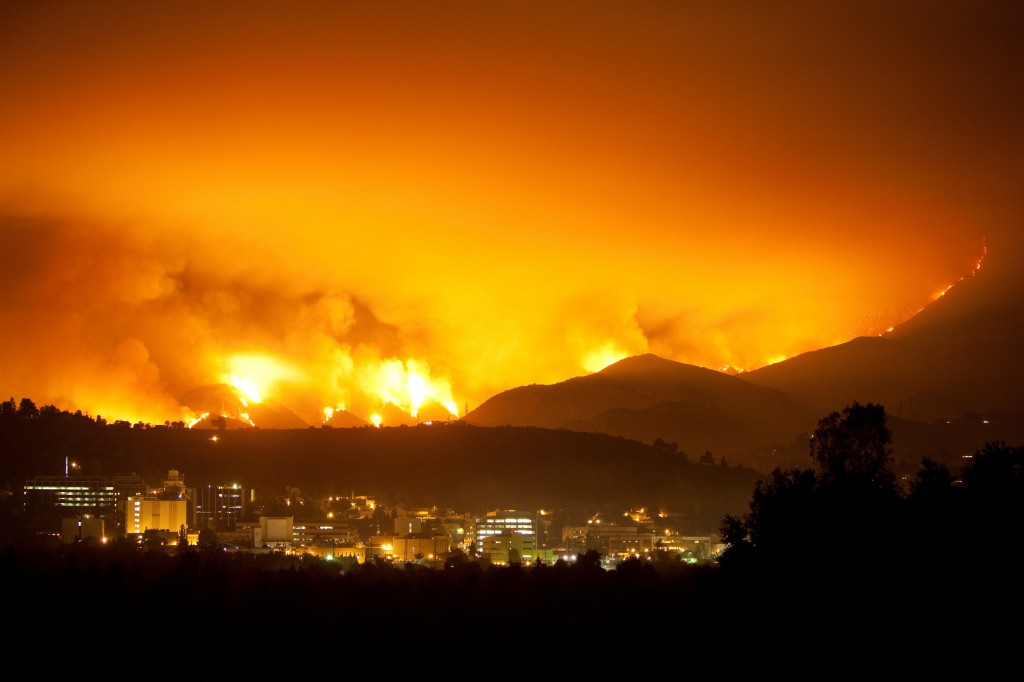 The Station Fire burns out of control separated by a single ridge above the Jet Propulsion Laboratory.
After photographing the fire from below JPL, I decided to head up into the hills to shoot a bit closer to the action.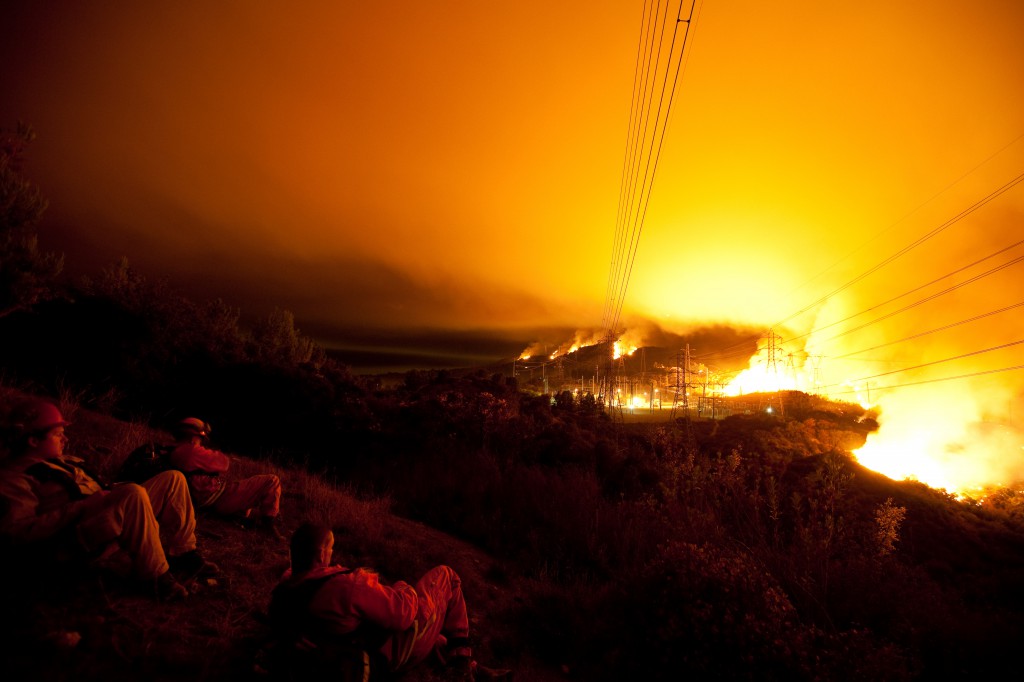 A firefighter waits for the Station Fire to cross the gully separating it from the home he is protecting.






/archive/all/2009/08/30/
/archive/all/2009/08/28/