Twitter
importing and sorting photos for WIRED from SPAWAR Robotics Division and OCWD Sewage -> Tap treatment plant [10:48 pm]
Blog
Last weekend, despite having a freshly sliced up foot, I shot photos of the NAMM show for WIRED News. The gallery just went live on the front door of WIRED. You can check out the gallery by clicking on the screengrab below: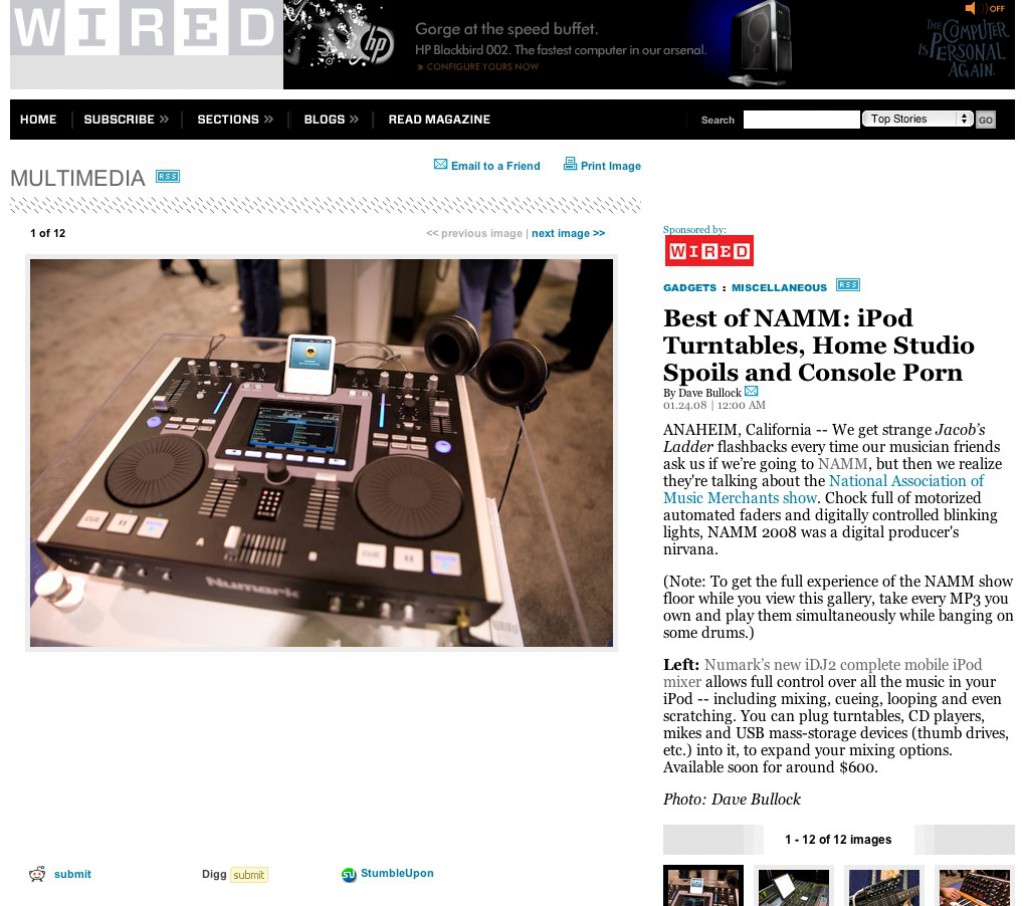 Blog
haha

Gadget Labs Review ideas area swimming through me head.

Looks like the new firmware has made some helpful and good changes to the way the iPhone works. I'm thinking about getting an iPhone, as my Pearl didn't make it through the wash.
/archive/all/2008/01/24/
/archive/all/2008/01/22/