Twitter
contacts organized, time for sleep! [11:14 pm]
Twitter
Sorting and organizing contacts [9:59 pm]
Twitter
not shooting photos... =/ [9:31 pm]
Twitter
home is where the heart is [9:18 pm]
Twitter
getting ready to leave work... going back to LA to do a photo shoot... tonight RESPECT! [8:11 pm]
Blog
I totally failed to mention that I am now writing for blogdowntown. This is in addition to writing for blogging.la. I am going to continue posting content relevant to LA on blogging.la and I am going to be posting Downtown history related tidbits to blogdowntown. I will also be linking to my posts on those to blogs from here and if the content is relevant to multiple outlets I will post unique versions of the content on each site.
My first post on blogdowntown was of a spoon that I bought on ebay. I posed a few questions to the readers and they were answered quickly. I am planning on doing a series where I scan historical public domain photos of Downtown from my collection of old books and post them along with a modern version of the photo's subject. I am now going to try find a way to take a photo down 3rd street from Bunker Hill, if that is even possible.
Blog
My website has been nominated for the Best Downtown Blog by the Los Angeles Downtown News. Unfortunately, today is the last day to vote, and the Downtown News forgot to inform me or any of the other bloggers who were nominated that we were contenders. Although I am a Downtown blogger, my blog most certainly isn't the best in Downtown LA, as I don't cover Downtown nearly as much as Eric, Don and Ed. My prediction is that blogdowntown will win, but it remains to be seen who takes the prize. Here are all the nominated blogs as they appear on the ballot:
And here is a link to where you can vote.
Blog
I just signed up for the Dopplr beta, so far it seems pretty cool. I think it will be ever more helpful when more of my friends sign up for it and we can coordinate our travels. I have a few more invites, so if you want one, shoot me an email.
I also have unlimited invites for the Joost beta. Right now it only works on Intel Macs and PCs. If you are interested in an invite, let me know. Over the past couple months that I've been using it, the amount of content has exploded. It still doesn't have everything I watch, but it definitely does have a bunch of interesting shows on there.
Blog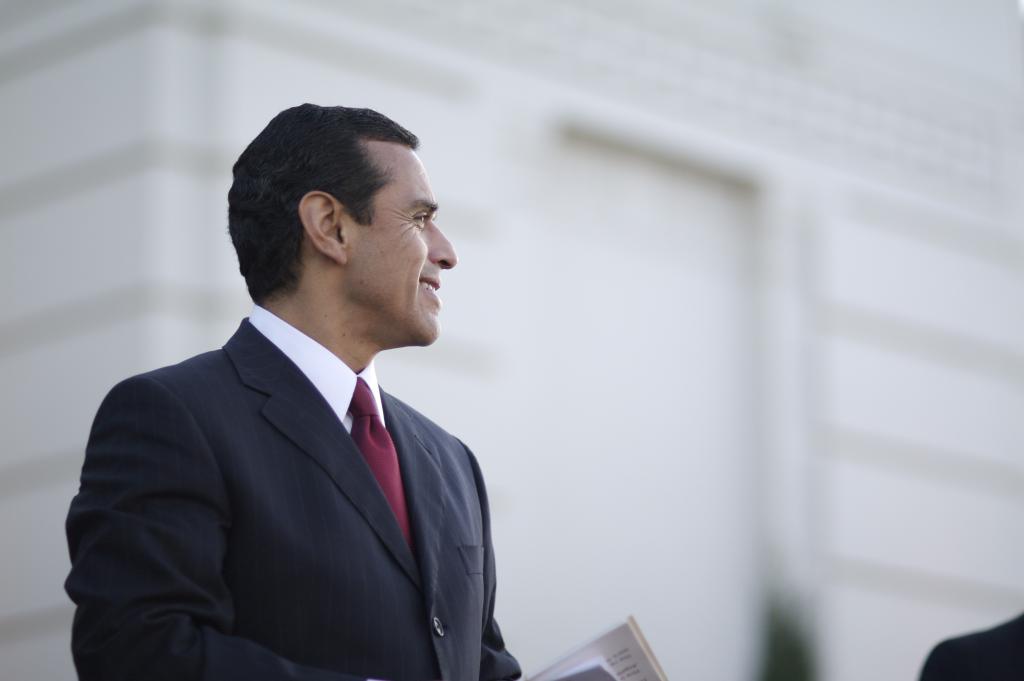 I just noticed that NPR is using one of my photos on their website for a story about climate change and Mayor Antonio Villaraigosa. I have asked them to change the photo credit to Dave Bullock (eecue) and link to my website instead of flickr. We'll see what they say. Either way I'm flattered to see my photo on an NPR story. NPR Rocks.
Blog
Here are some photos I took of the Shrine Auditorium a few days ago: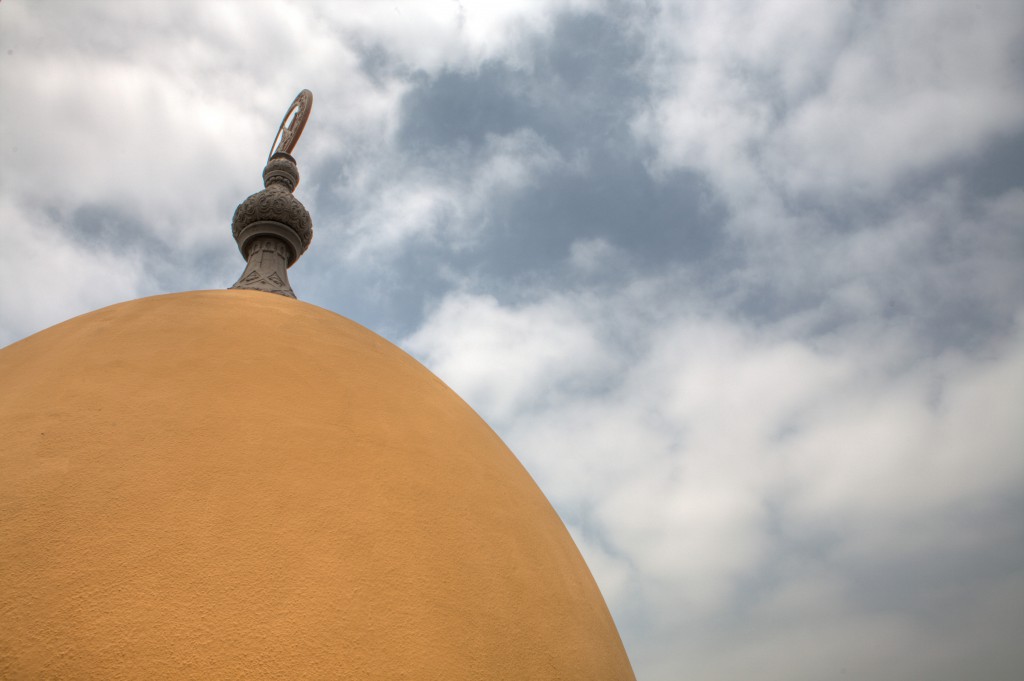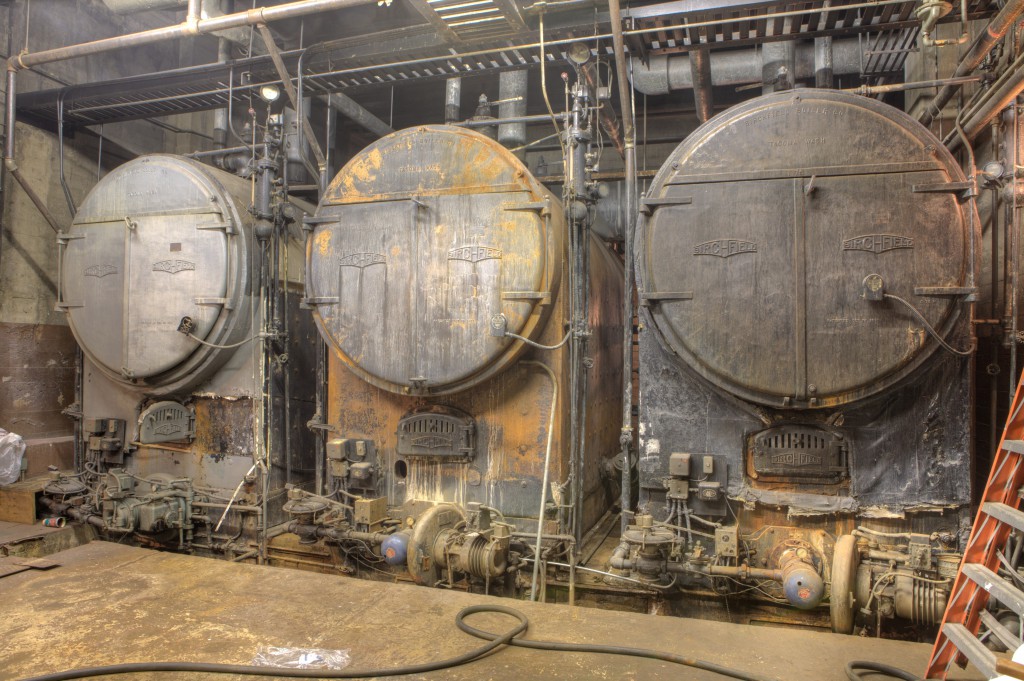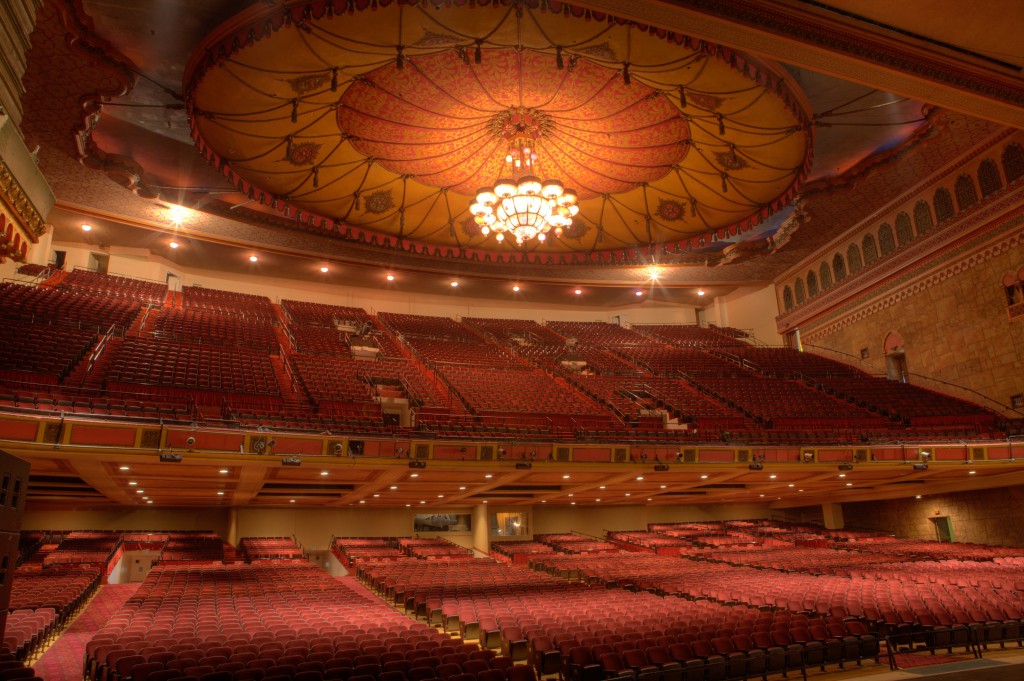 You can catch a few more over on blogging.la or you can view the whole set here.
Blog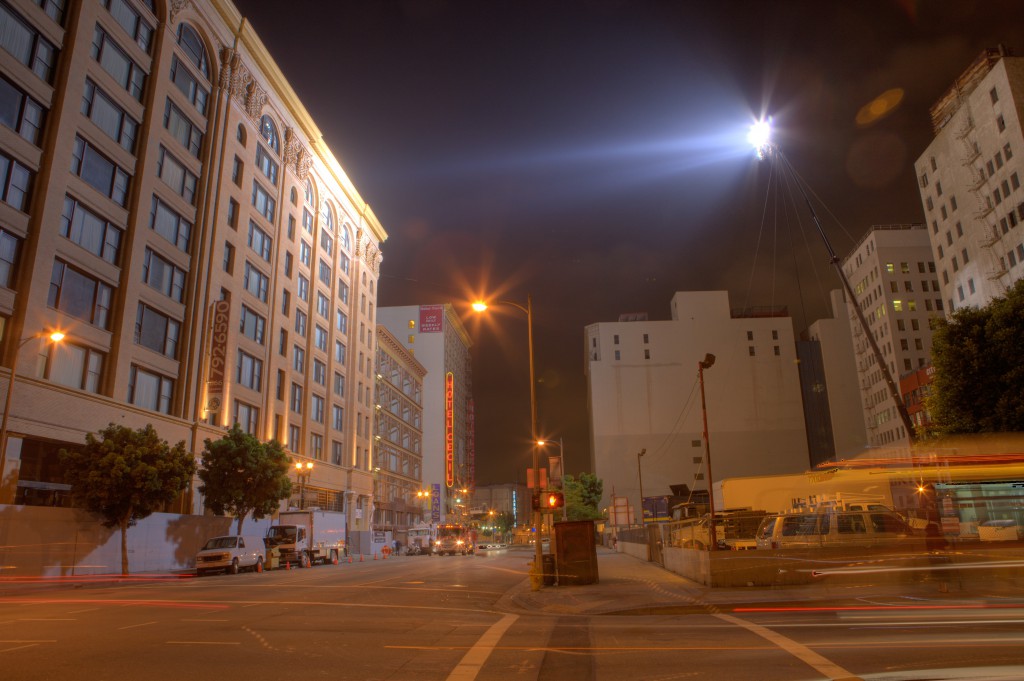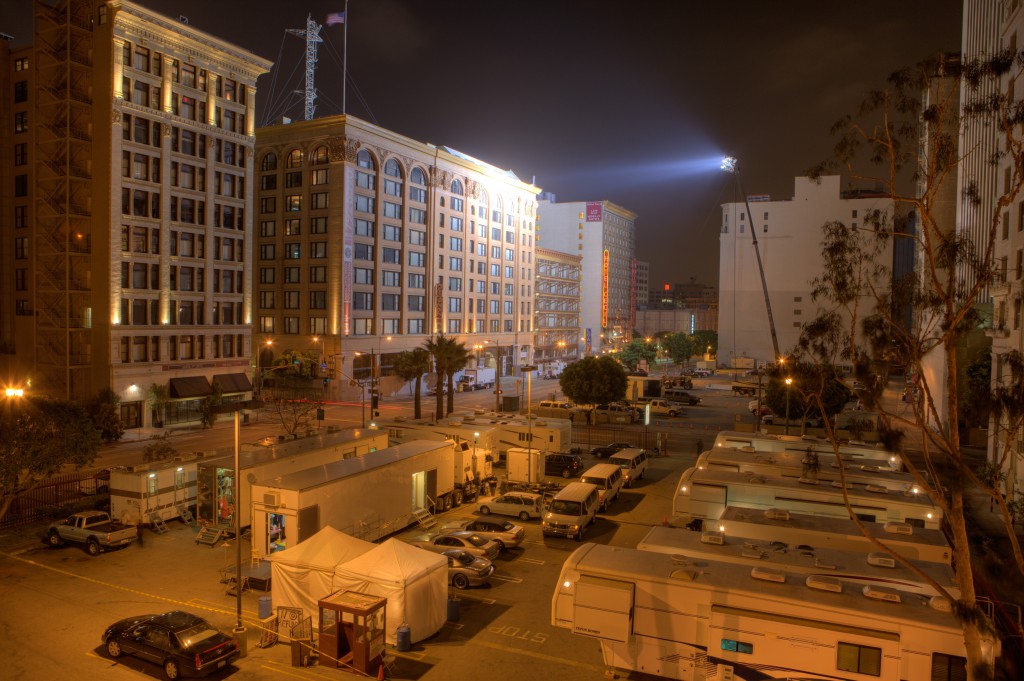 Bright light from the Made of Honor production that's been shooting on our street for the last few days. They've been parked in the right lane of 6th street, a turn lane and a major rapid bus stop, since Friday, but their permit is only for Monday and Tuesday. You can view their permit here.





























Blog
I have ridden my bike and driven past Downtown Diversion [warning auto-play movie with sound] many times in the years that I have lived in Downtown Los Angeles, and after reading this article in the Downtown News, I knew I had to get a tour. I emailed the president, Mike Hammer and asked if and when I could come down and shoot some photos. He told me that they were about to celebrate their 3 year anniversary of incorporation and I could come down to that, take some photos and have a free lunch, all of which I did today. Thomas Blank, the Division Manager, was kind enough to give me a tour and answer some questions about the facility and their operation.
Downtown Diversion recycles construction and demolition (C&D) debris. Although the cost per ton of recycling this material is more expensive for contractors than taking it to the dump, the location in Downtown and doing the "right thing" brings roughly a million pounds of waste through their facility daily. Miraculously they are able to reclaim and sell 75% of this material for uses such as mulch, fuel, road base, and fertilizer.
The crux of their operation is a massive industrial waste sorting machine, known as a star screen, manufactured by Lubo. This giant, debris hungry beast devours freshly demolished building materiel on one end and excretes various useful grades of material out the other. Standing atop the scaffolding next to the waste sorting personnel and breathing through a dust mask, I was simultaneously thankful for my relatively boring desk job and their commitment to a hard job in a hazardous, and very loud, environment.
Enough banter, enjoy the photos: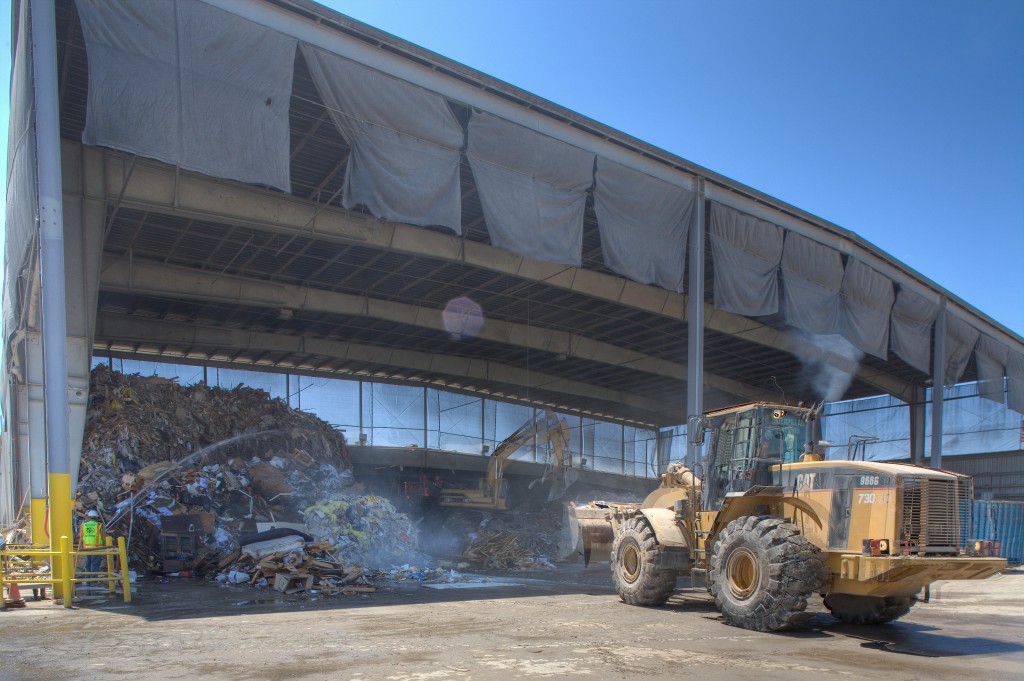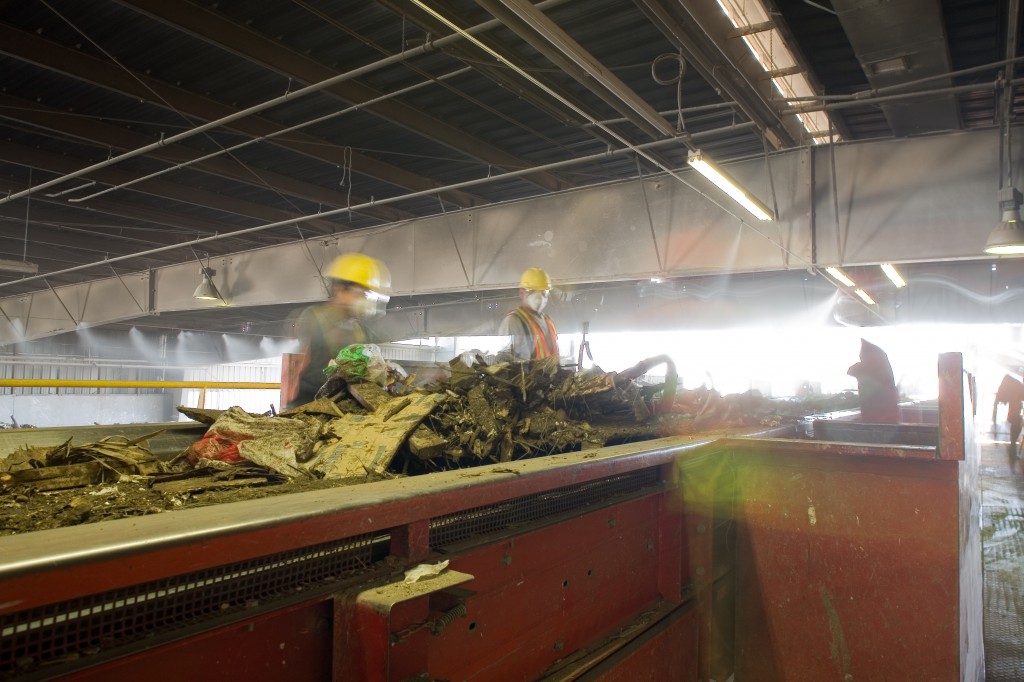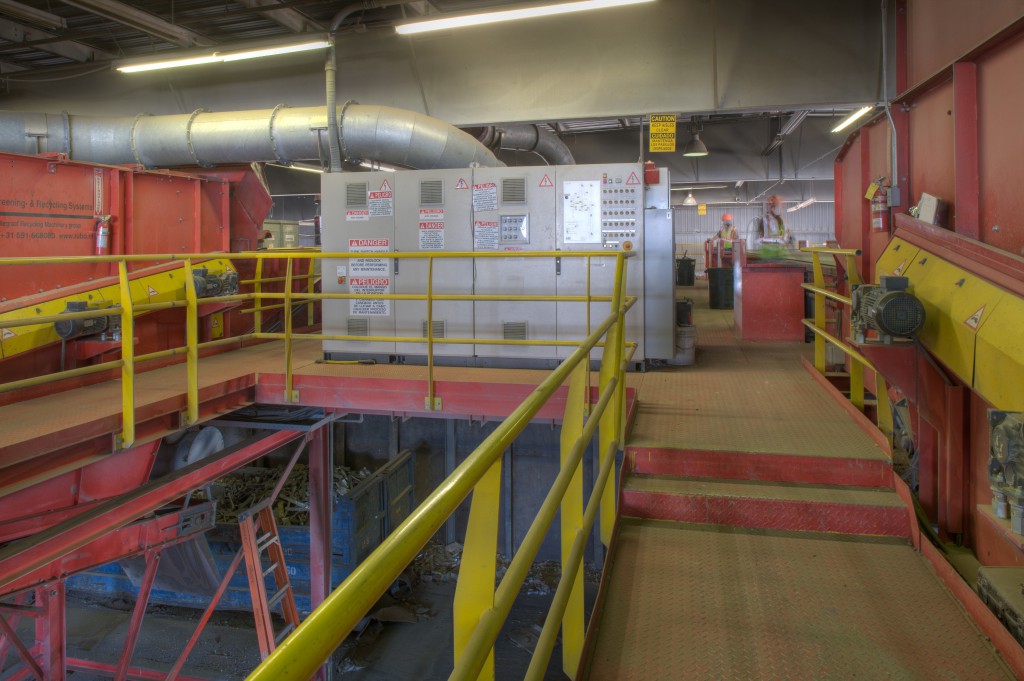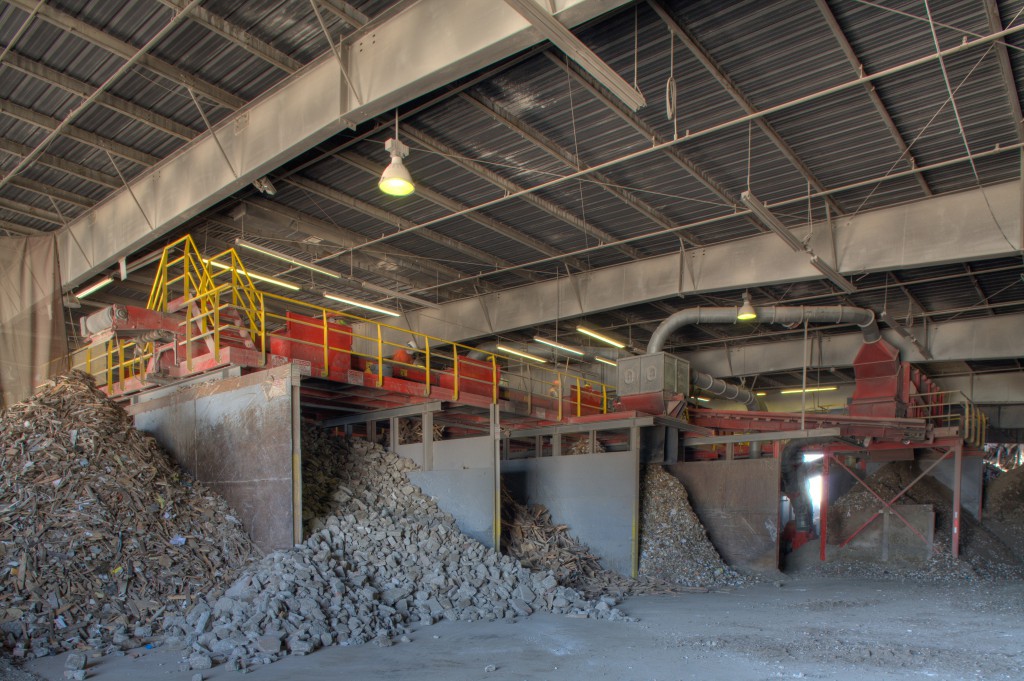 Blog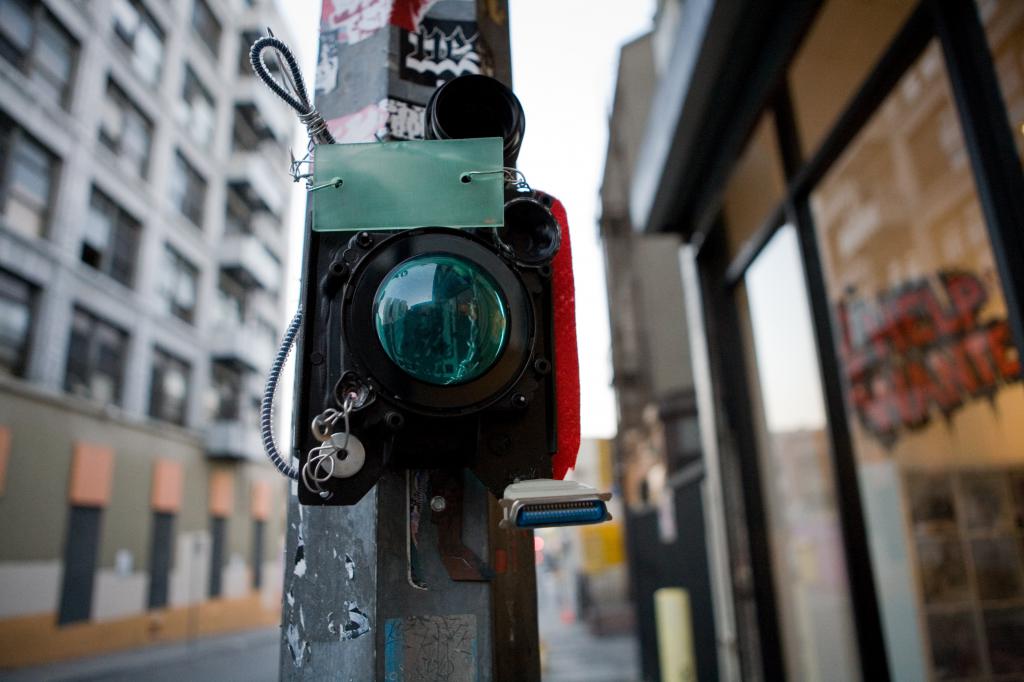 Blog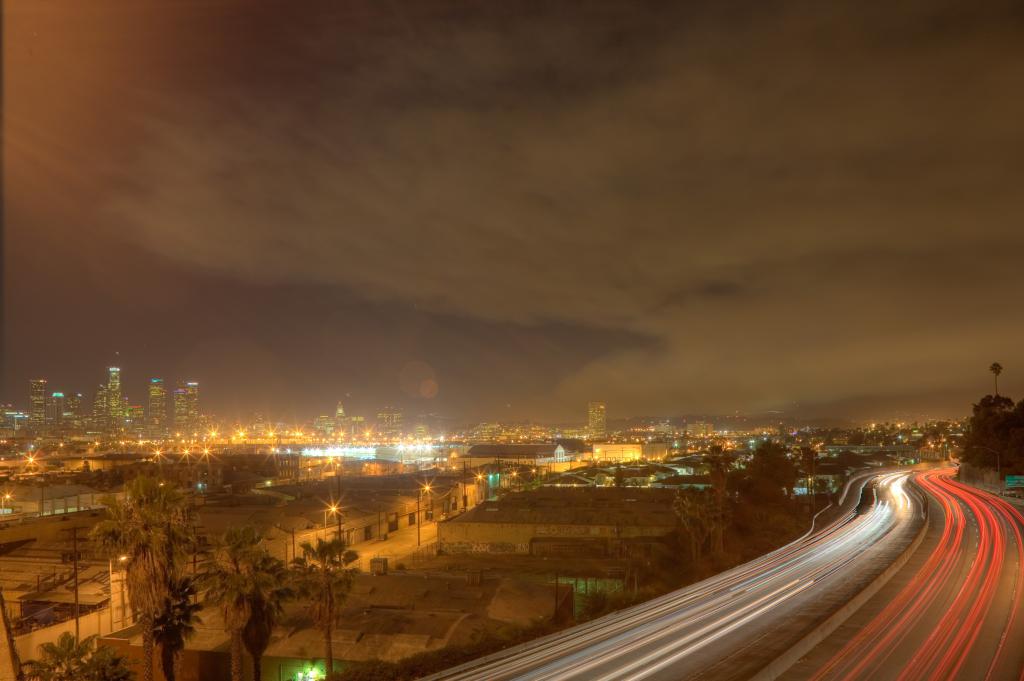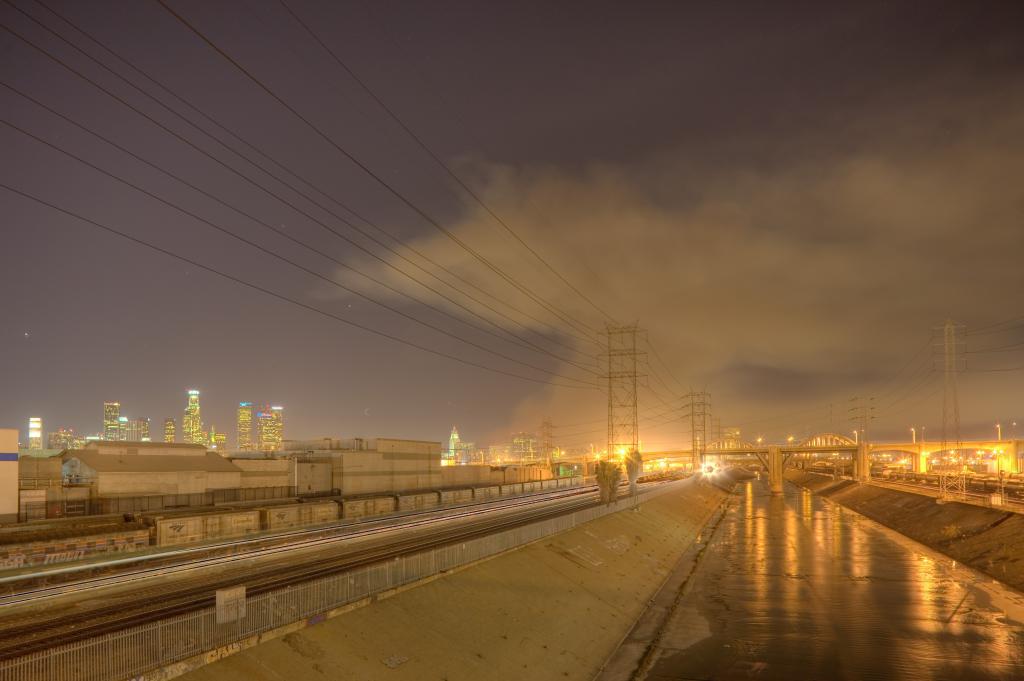 I posted a couple more photos on blogging.la.


Blog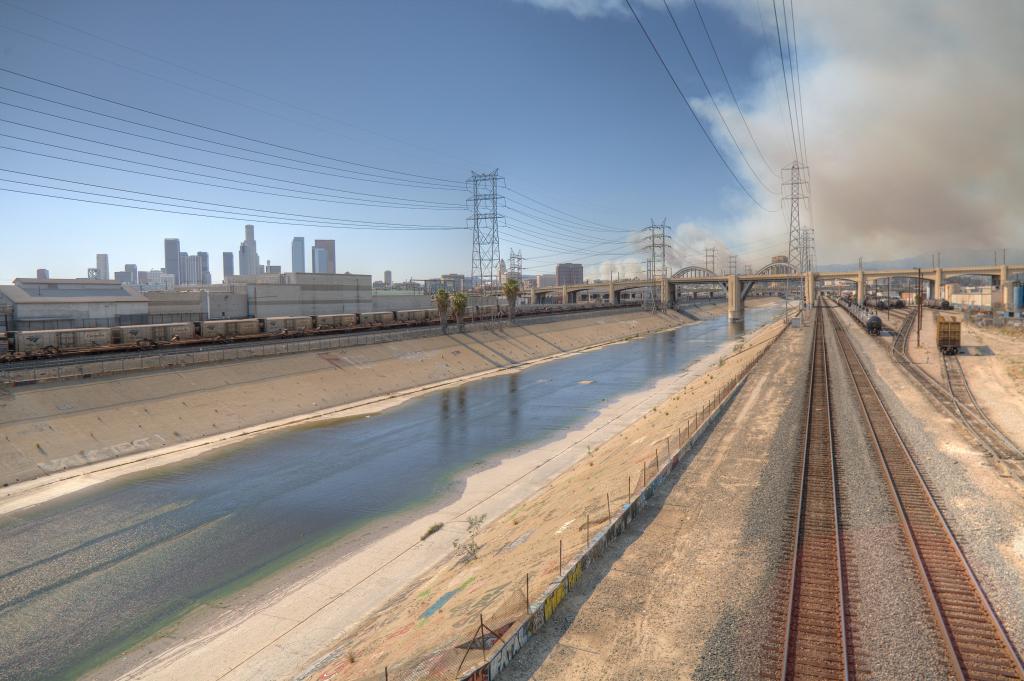 I took this photo of the fire a couple of hours ago from the top of the 7th Street Bridge in Downtown Los Angeles. It is actually 3 photos 0,+2,-2 EV shot with my Canon EOS 5D through a Canon TS-E 24mm f/3.5 L atop a tripod and combined with Photomatix. You can see another photo on blogging.la.



Blog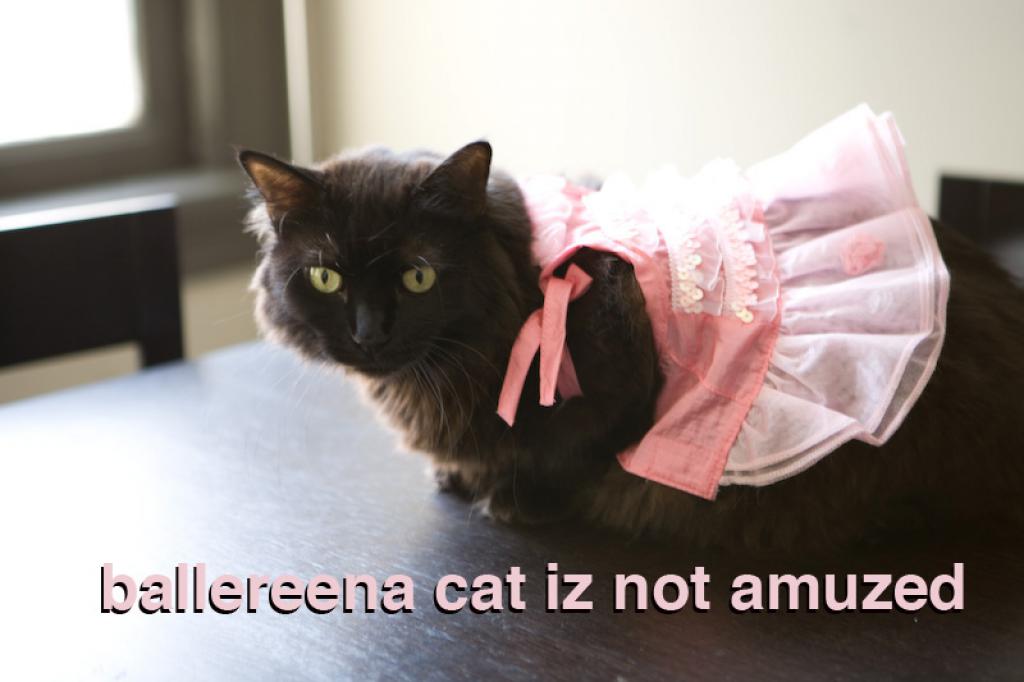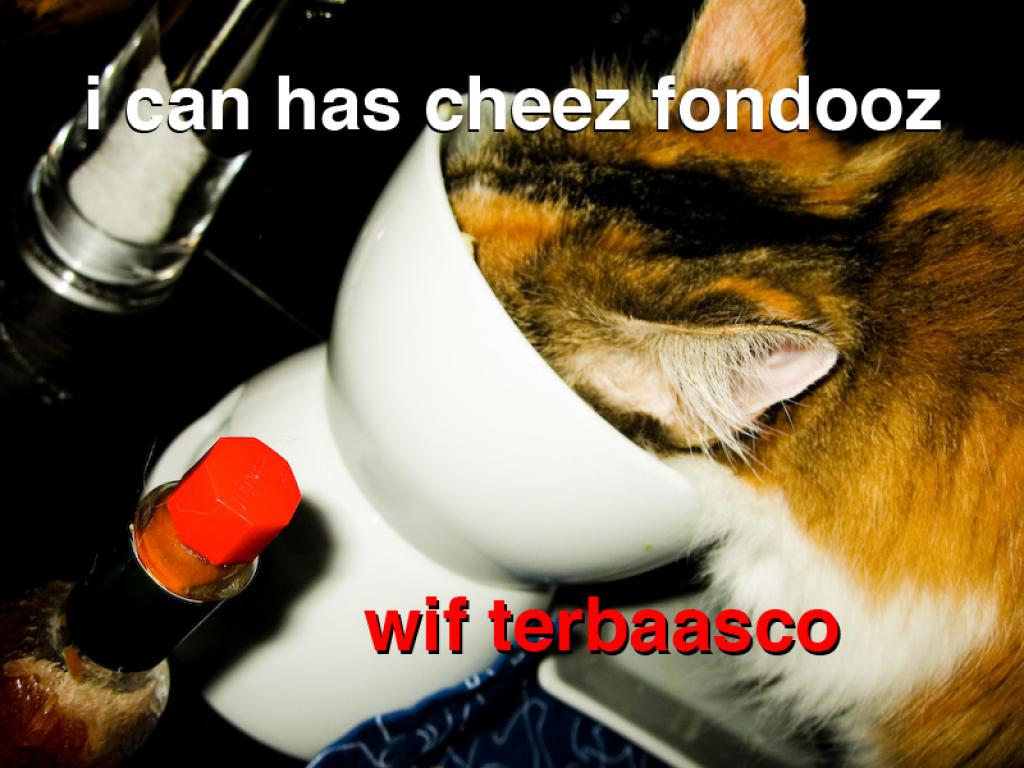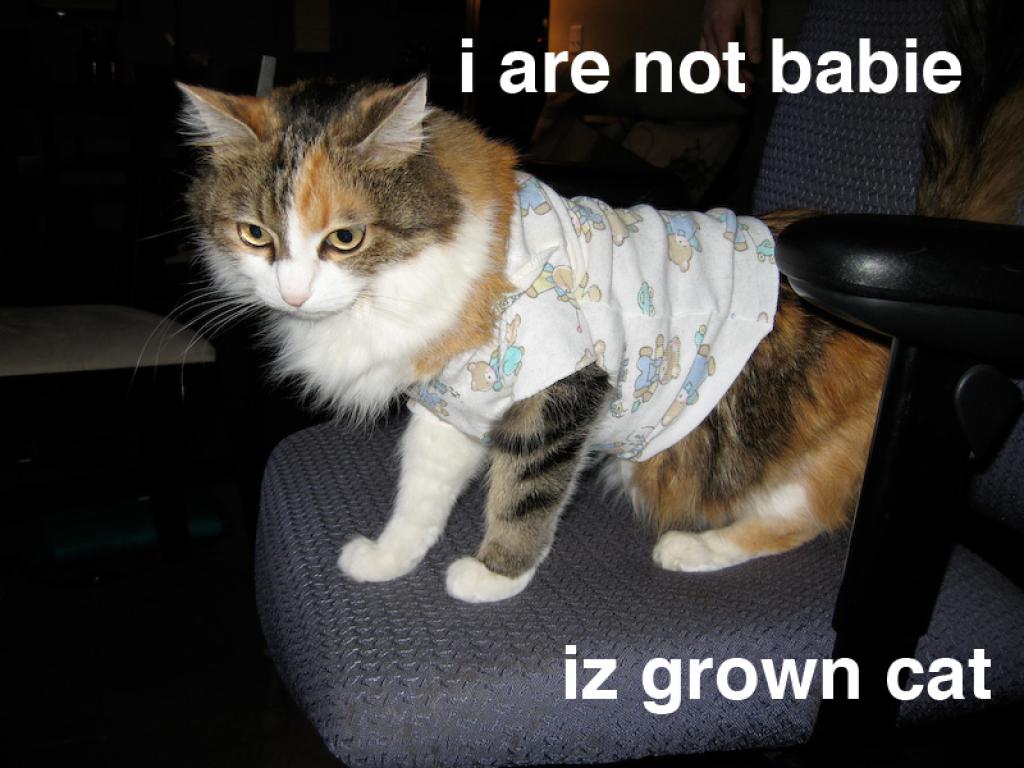 More lolcatz can be found on
icanhazcheezburger.com
.
Blog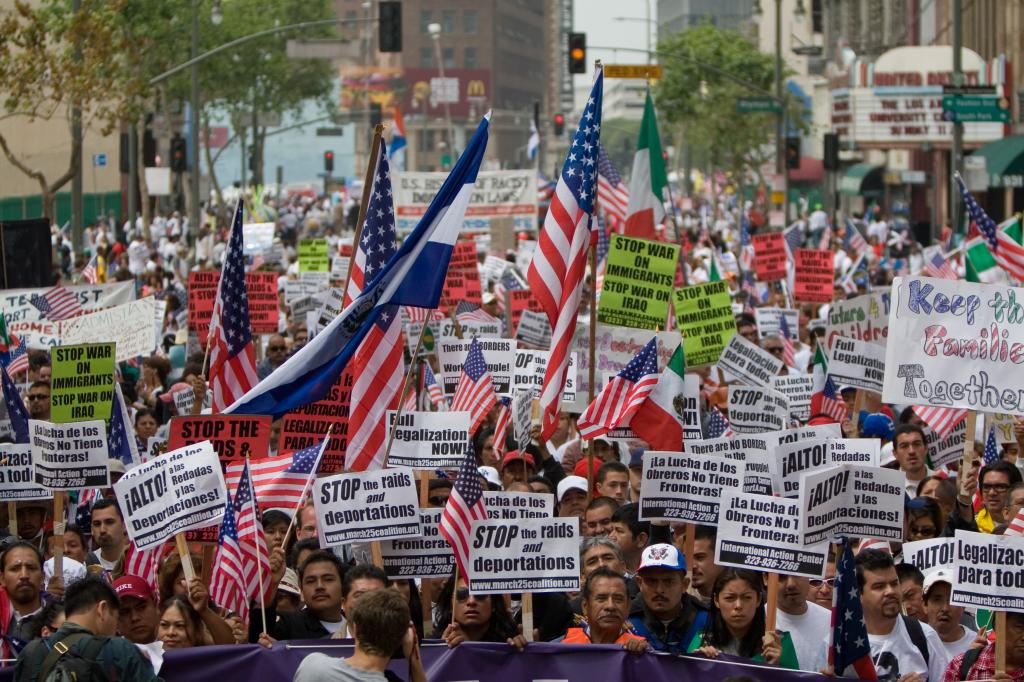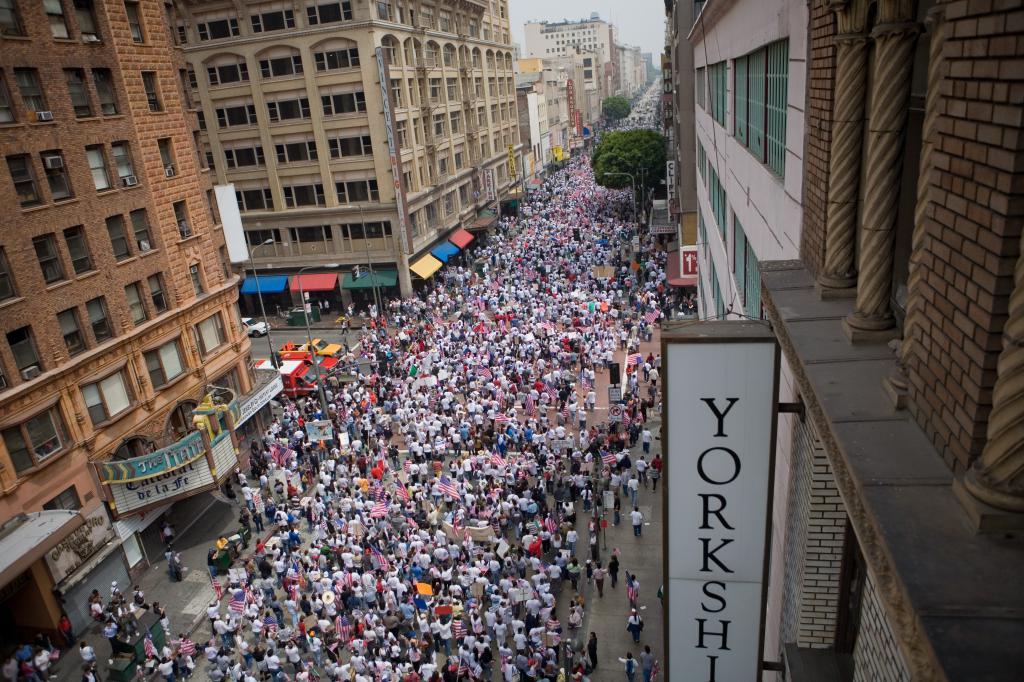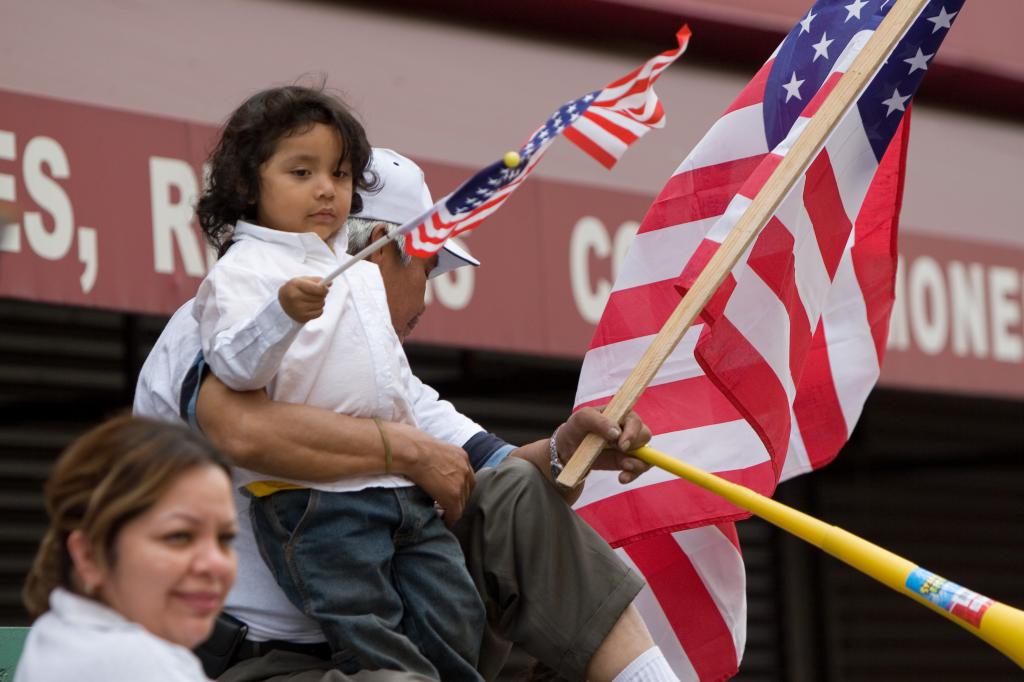 I just got back from the Great American Boycott of 2007, an immigrant rights protest in Downtown Los Angeles. The turnout wasn't as strong as La Gran Marcha last year but I estimate between 100,000 and 250,000 people are currently walking down Broadway. I just got word that they have just reached City Hall and when I left 6th and Broadway they were still coming down all the way back to Olympic.
I am currently uploading photos, please stand by.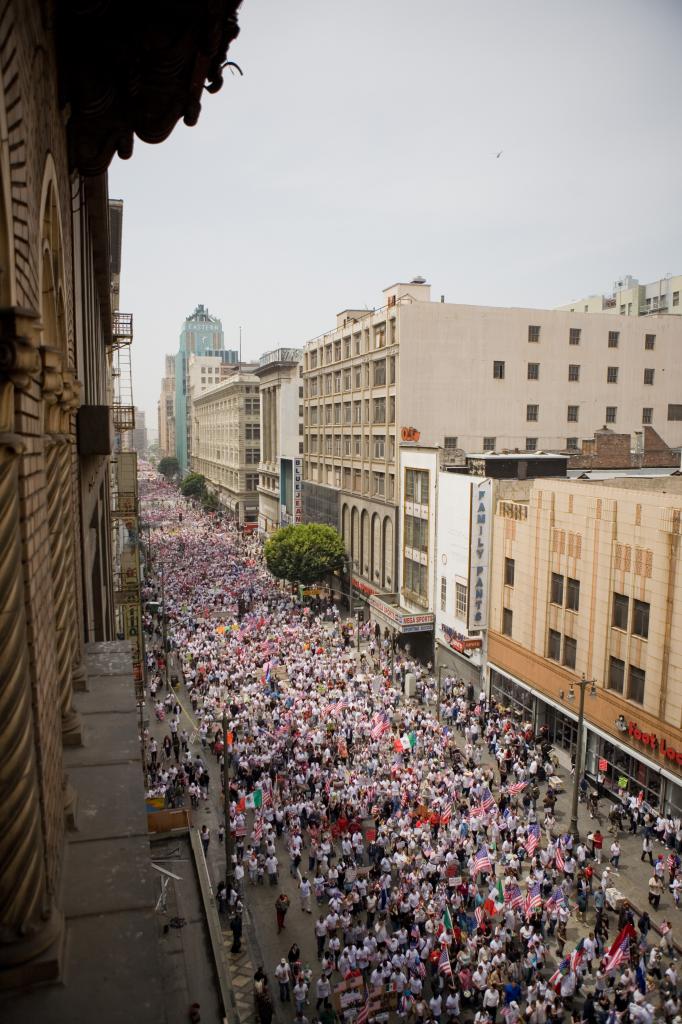 Update According to the LA Times my numbers are way off, they say it was in the tens of thousands.













Blog
Here are some photos I shot a few minutes ago while waiting for the protest to start. I will be back out there shooting more shortly.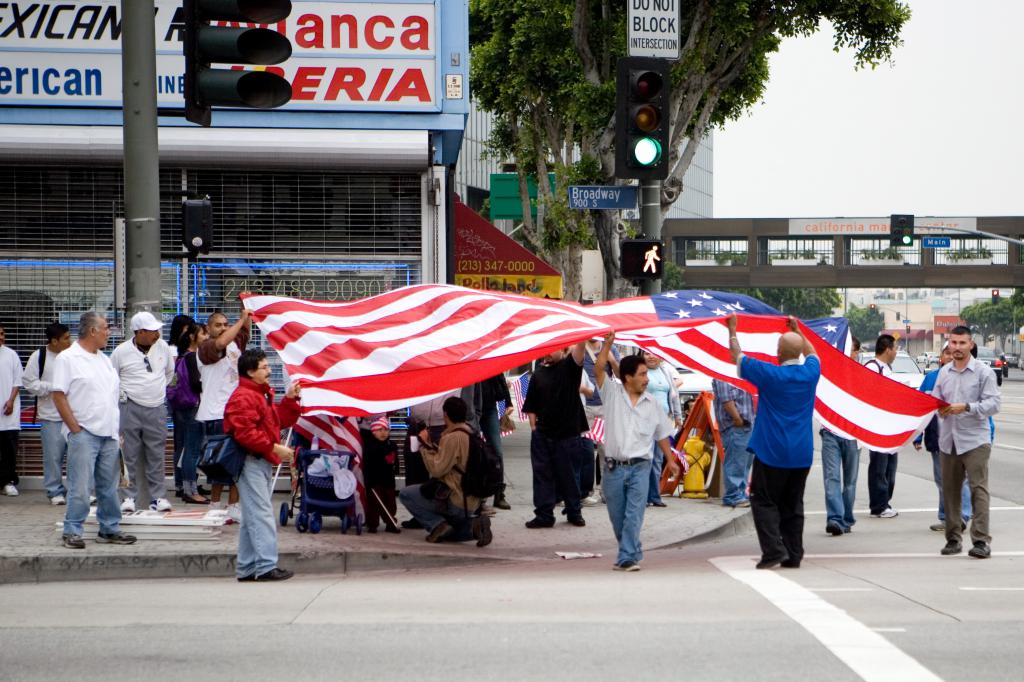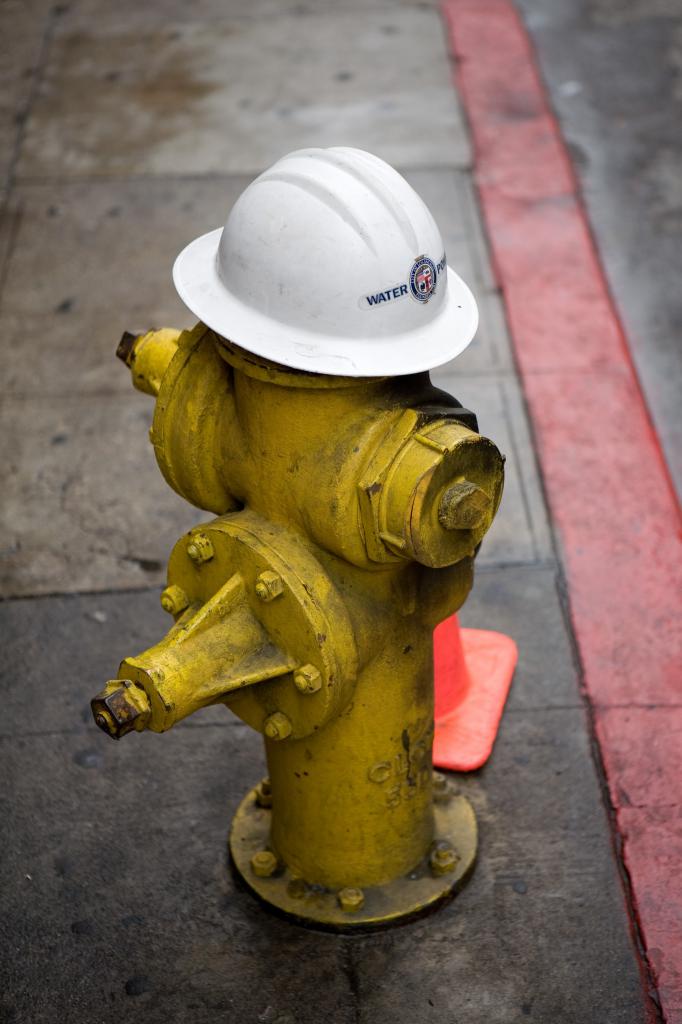 Ok, so the last one of Sparky the DWP fire hydrant wasn't really part of the protest, but I did run in to him on the way over there. More coverage coming shortly on here,
blogging.la
and http://www.flickr.com/photos/eecue/tags/greatamericanboycott2007/.






/archive/all/2007/06/
/archive/all/2007/04/